In today's screen-centered world, learning has become a more complex collaboration between the instructor, the learner, and the medium. As learning resources, tools, and delivery methods evolve in our industry, so must our language to accurately describe the creation process.
Moving Beyond Delivery
Education isn't just about teaching (the "what") and delivery (the "how"), it's actually about learning ("what" + "how"). Otherwise, we're missing the point. Moving beyond just, "I can teach like this," to, "What is the best way to help my students learn this material?" means thinking about your students — who they are, what they know, how they think, and ultimately how to reach them effectively so they will learn better.
As with artists, who have long manipulated evolving mediums to deploy creative masterpieces, faculty and designers can now leverage new technologies and adaptive tools available to them to create more engaging learning experiences for learners. Evolving education technology enables us to move into new dimensions of teaching and learning, meaning instructors should begin to rethink their courses to embrace what new digital media affords. Technology-powered teaching can produce more effective, meaningful learning experiences, both online and in a traditional classroom.
"If instruction represents a form of delivery, and if we are beyond delivery, then we have reached a stage where we are beyond instruction." —Rod Sims of Capella University
Instructional Design vs. Learning Design
Until not so long ago, the term 'Instructional Design' perfectly captured the discipline. Focus was put on changing and improving instruction in order to achieve the desired learning outcomes. Does the term accurately capture the discipline today? We began our internal conversation: Instructional Design versus Learning Design.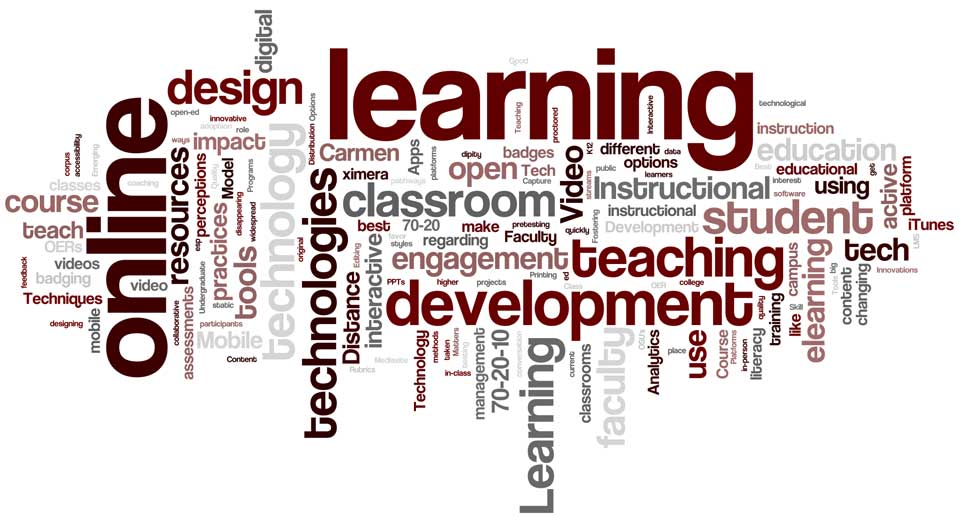 To be perfectly honest, it wasn't much of a debate. While "instruction" focuses on the teacher, what they do, and how they convey material, "learning" focuses on the student, what they do, and how they acquire knowledge. Since Learning, not simply Instruction, is at the heart of the innovative work we produce every day — whether it be designing a lesson, developing a simulation, or analyzing student data — we immediately rebranded our services division to focus on Learning Design, and became the Learning Design Studio. What Do These Learning Experiences Look Like?
Working with Our Studio
Our Learning Design Studio is a team of learning designers, engineers, and UX and graphic designers pushing the boundaries of online education. We work with educators, institutions, and corporations to transform traditional analog courses into learning experiences that truly engage learners. In the past, we have helped people with as little as creating a single lesson or simulation to as much as fully designing and building a complete online course.
If you're interested in talking to our team to discuss your ideas or education initiatives, reach out to us here.
Amanda Newlin, Director of Learning Design US