If you're joining us for the Learning Innovation Summit 2018 why not stay the weekend in San Francisco or the surrounding Bay Area? Here are favorite spots from the Smart Sparrow team.
Stare up at the original giants
Never seen redwood trees in person? Take a trip to Muir Woods. You can get there by renting a car (arrive early to find close parking!) or by taking the Muir Woods shuttle.
Stay green — parks, forests, and hiking trails
In San Francisco, wander and picnic in Golden Gate Park (containing two museums, several gardens, and a bison paddock), Lands End (see the Bridge from the Labyrinth and the piles at Mile Rock Beach), Presidio Park (featuring a Disney museum, miles of walking trails, and more views of the bridge), or Dolores Park (where locals hang out with friends all day long).
East of the Bay, plenty of stellar hikes are accessible by car or public transit. One Sparrow suggests visiting Tilden Park, which offer views of most of the Bay. Take a morning to climb up Grizzly Peak and you'll be rewarded with a view of the various bridges, islands, and cities of San Francisco, Berkeley, Oakland — a beautiful view and a great way to get your bearings.
To the south, Mt. Diablo boasts the highest peak in the Bay Area — which means it's a steep, grueling hike to the top without much shade! Dress for the occasion.
Bike the bridge
For a unique view of the Golden Gate Bridge, rent a bike from any number of nearby shops and trek across from San Francisco to Sausalito. Sausalito has a cute downtown area on the water with plenty of restaurant options for your post-workout meal. Then, take the Ferry back if one-way is enough for you. The bridge can be windy, so bring a jacket — yes, even in June!
Must-see murals
The Mission District (home to Smart Sparrow), is renowned for its latin culture, delicious multicultural food options, and respect for street art. Take yourself on a walking tour of the various alleys with high concentrations of old and new murals — some have been maintained since the 1980s! My favorite spot is Clarion Alley.
Go directly to jail
Ride across the bay to the famous Alcatraz federal penitentiary to hear stories of prisoners' daily lives, daring escape attempts, and the later occupation. Tours are all self-guided with an audio headset (included in your ticket price), and features interviews from actual prisoners. Book your tour now, as availability (especially for weekends) can fill up weeks in advance.
Sleep in the sun
Santa Cruz is our local beach town, typically less than an hour south driving from Mountain View (where LIS18 is hosted). Traverse the Boardwalk to ride small roller coasters and eat Dippin' Dots, fall asleep on the beach, jump in the cold water (yes, the ocean usually stays cold this far north), and experience the bizarre Mystery Spot.
Join the crowds, music, movies, and fun
To kick off summer in the city, there are many paid and free events going on the weekend of June 15. Here's a quick selection from San Francisco and San Jose:
Also… wear layers!
Planning to head north to San Francisco? June is a fun month of unpredictable weather, brisk winds, and the potential for fog at any time. Carry a jacket and an umbrella, and don't be caught unprepared when the temperature drops with the sun!
"The coldest winter I ever spent was a summer in San Francisco." —Mark Twain (allegedly)
Looking forward to seeing you on June 15 at NASA Ames for the Summit!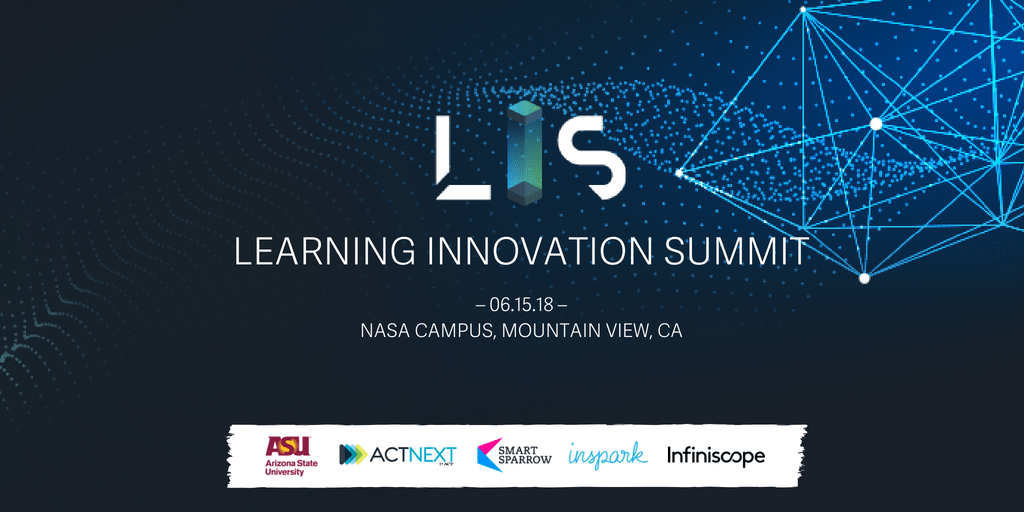 NB: While I have made every attempt to share only quality links, please always browse the internet with caution. Should you prefer, a quick Google search of your own on any of these suggestions will provide many other resources! Links included in this post are not to be considered official endorsements for any sites or locations.