Are you ready to master the digital classroom? Learning technology gives instructors the power to help students not only push through and understand difficult concepts, but also take their time to find new passions in unfamiliar material.
Predictably, good teaching is not as simple as putting assigned readings and comprehension quizzes in a LMS. Before you begin shifting content online, or even as you reevaluate the efficacy of your current teaching practices, thinking through your answers to these questions will help you create the best version of your technology-enabled courses.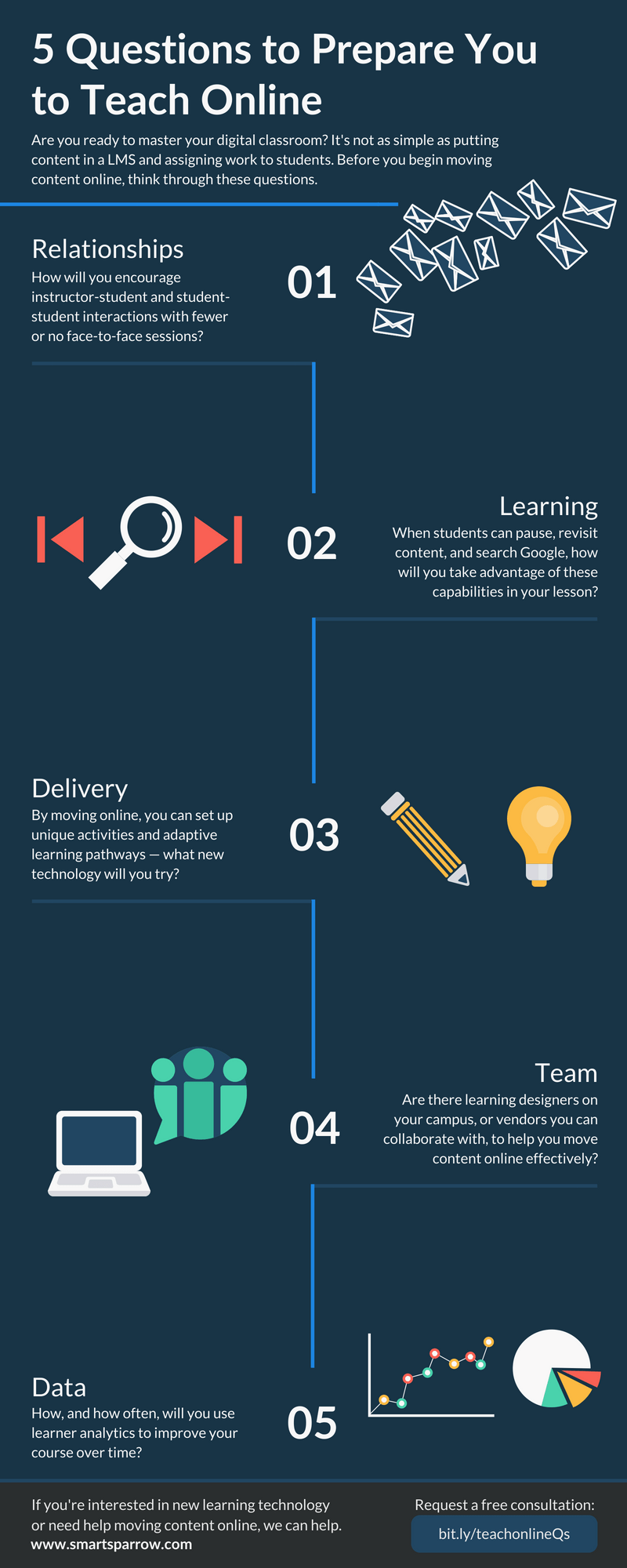 Important Questions Regarding Your Digital Teaching Approach
1. Relationships
How will you encourage and build instructor-student and student-student interactions without in-person sessions?
2. Learning
When students can pause, revisit content, and search Google, how will you take advantage of these capabilities for your lesson?
3. Delivery
By moving online, you can set up unique activities and adaptive learning pathways — what new technology will you try?
4. Team
Are there learning designers on your campus or vendors you can collaborate with to help you move content online effectively?
5. Data
How, and how often, will you use learner analytics to improve your course over time?
Advice from Learning Designers
Our learning design team uses learner-centered design to create digital learning experiences that instructors and students connect with and enjoy. They shared their top nine pieces of advice in an ebook, So You're Moving Online? 9 Tips to Prepare You Before You Create Digital Learning Experiences. If you're thinking about shifting content online, don't miss the free resource.