Smart Sparrow is a global leader in adaptive and personalized learning technology with offices in San Francisco and Sydney. It was founded by Dr. Dror Ben-Naim, who led a research group in the field of Intelligent Tutoring Systems and Educational Data Mining at the University of New South Wales in Sydney, Australia, resulting in the development of the Adaptive eLearning Platform.
Our Story
Back in 2005, Dror was building a bunch of Virtual Labs for the School of Physics and thought it might be a cool idea to do a PhD on how to make them adaptive. A year into his research and many sleepless nights later, he invented the Adaptive eLearning Platform and asked Zack to join his newly formed Research Group. Shao soon joined the AeRG to complete his honors thesis as he wanted to reinvent the way traditional tutorials were taught in Engineering, and Adaptive eLearning was the key to do so. The Adaptive eLearning Research Group was born (we agree the name could have been a bit more catchy).
We worked at UNSW for 4 years and what can we say – the teachers loved us. They even brought their friends along. We were, and still are, flattered. When we had hundreds of teachers and tens of thousands of students we knew we were onto something, but Dror also knew he had to finish that PhD.
In 2011, we formed Smart Sparrow and started looking for investment. Luckily, we met Michelle from One-Ventures who believed in us. We were, and still are, thankful.
The Sparrow, in Hebrew, is the bird of freedom and we really think that education emancipates the mind. We know that learning is way better when it is adaptive, and that there is so much more that software can do for teaching than all those Multiple Choice quizzes – it's not even funny.
We're here to show that technology is not the sole domain of Games and Movies – let's build amazing and smart content together.
Founding Team

Dror Ben-Naim
Founder, CEO
Dror spent the good part of the last 10 years thinking, coding, reading and writing about Adaptive eLearning. He is a big believer in empowering teachers with great technology that inspires them to teach better. He loves working with visionary teachers and learning from them.
With a PhD in Intelligent Tutoring Systems and Educational Data Mining from the University of New South Wales in Sydney and a Bachelor of Science in Physics and Computer Science, Dror is also our chief nerd and software architect.

Shaowei Ho
Co-Founder, Head of Platform Experience
As a self-confessed technophile, Shao has always believed that technology can wholly transform and empower the way we learn. He joined the AeRG in 2008 to work on his honors thesis, which led to a successful grant from the Australian Learning and Teaching Council to develop Adaptive Engineering Mechanics modules across leading universities in Australia.
Shao graduated with a B.Eng Mech (1st Hons) from UNSW and now heads the Platform Experience team at Smart Sparrow, where he has been pivotal in the development and planning of the Adaptive eLearning Platform and its successful academic deployments.

Zack Belinson
Co-Founder, Head of Smart Content
Zack works with teachers to make sure their Adaptive eLearning content is the best teaching experience for their students. He is an Ed-Tech enthusiast with over 10 years experience as a course coordinator delivering lectures in digital media. Zack joined our research group back in 2007 and has been key in creating quality content for happy users. He holds a B.A. (Hons.) from Middlesex University London and M.Com IT from UNSW.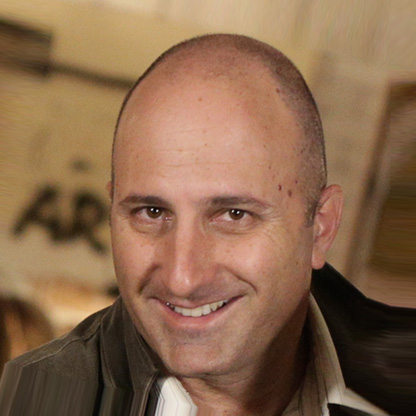 Ariel Shoham
Co-Founder, Director of Business Development
Ariel Shoham, LLB, MBA is a co-founder of Smart Sparrow. Before joining Smart Sparrow and the BEST Network, Ariel led the foundation of an International Cyber Crime investigation Unit in the Israeli Ministry of justice, winning both the National Israeli Civil service appreciation award and the Ministry of Justice "Best team" excellency award for his team's work.
Ariel is a tech innovator with over 20 years of overall software experience is Banking, finance, BI and Information architecture. Member of the Israeli BAR, Co-founder of Zoomix Data Mastering acquired by Microsoft.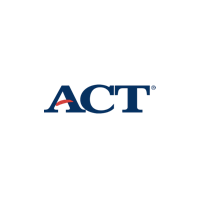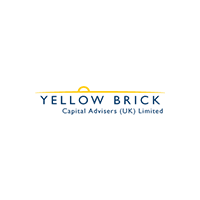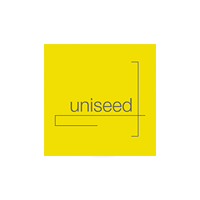 Investors
ACT, Inc.
is a mission-driven, nonprofit organization dedicated to helping people achieve education and workplace success. Headquartered in Iowa City, Iowa, ACT is trusted as a national leader in college and career readiness, providing high-quality assessments grounded in nearly 60 years of research. ACT offers a uniquely integrated set of solutions designed to provide personalized insights that help individuals succeed from elementary school through career.
Yellow Brick Capital Advisers (UK) Limited
is a Multi-Family Office providing a unique financial services platform to a select number of Ultra-High Net Worth Families (UHNWF) and individuals. Yellow Brick's Private Equity activities are predominantly focused on investments in private companies with a proven product or service, a unique edge and protection from competitors via high barriers to entry and/or patents. The company industries vary across the spectrum but the goal is the same: outward-looking growth to expand internationally and create and generate value with a product or service that is highly desirable and conscionable. Investments have ranged from patented microchips and sensors in agriculture to innovative software used for education.
OneVentures
is a venture capital firm that invests in emerging Australian technology companies with true breakout potential, differentiated technology and compelling business models in the clean technology, information technology and life sciences sectors.
OneVentures is managed by a team of partners with skill sets and track records ideally suited to collaboration with entrepreneurial management teams to foster growth and create value: a unique blend of highly successful entrepreneurs, technology business founders and corporate executives with a strong scientific pedigree, extensive off-shore experience and networks.
Uniseed
was established as a joint venture pre-seed and seed fund between UQ Holdings Ltd/UniQuest Pty Ltd and Melbourne University Private (now University of Melbourne Commercial), the commercial arms of the University of Queensland and the University of Melbourne, respectively.
Uniseed has a commitment to successfully commercialize the outcomes of Australian research and ingenuity from the University of Queensland, the University of Melbourne, and the University of New South Wales.