Please Note: This activity is a portion of a larger lesson. It is optimized for desktop use — we recommend viewing full-screen. 
Intro
Steve teaches Liberal Arts Math, typically taken as general education credits by students seeking non-STEM majors. It is often the terminal math course for these students.
Challenge
Steve wanted to improve student engagement and outcomes in his math course without just making it easier — he wanted to help students actually understand and feel comfortable exploring the subject, with way to adjust content based on student performance at any time.
Solution
Steve found Smart Sparrow and created an interactive, adaptive, digital "textbook" and supplemental learning experiences, now called Discovering Mathematics.
The complete set of learning experiences is 10 chapters (with 3 more chapters in development as of February 2018) filled with over 1,000 "pages" of creative instruction, dynamic design content, interactive graphics, and student-relevant assessment powered by the Smart Sparrow platform.
Results
According to analytics from Steve's classes, the online course content has dramatically narrowed the gap between passing and failing. Compared to previously employed course materials, he has had higher success rate in his online classes using this courseware. He also noted:
1. Students are slowing down
More students now spend more time on their work, which has shown to help them build better connections, enabling greater potential for success where they previously may have failed.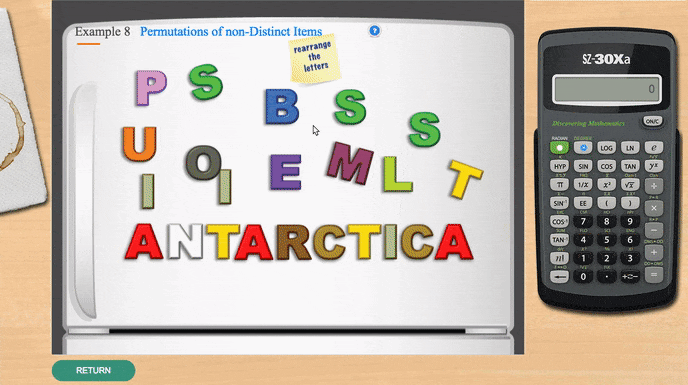 2. Students are building critical thinking skills
Discovering Mathematics provides problems and examples specifically designed to address critical thinking and analysis skills. Adaptive and interactive examples coach students as they learn, guiding conceptual understanding rather than fostering rote practice.
3. Students have increased their productivity
Steve has observed an approximate 40% increase per week in productive time spent studying course materials compared to the online program he used previously.
4. Steve has noticed improved student results
Using adaptive and interactive learning methods, Steve observed an 18% improvement in student success, from approximately 48% failure rate in previous online courses to approximately only 30% failure rate as of December 2017.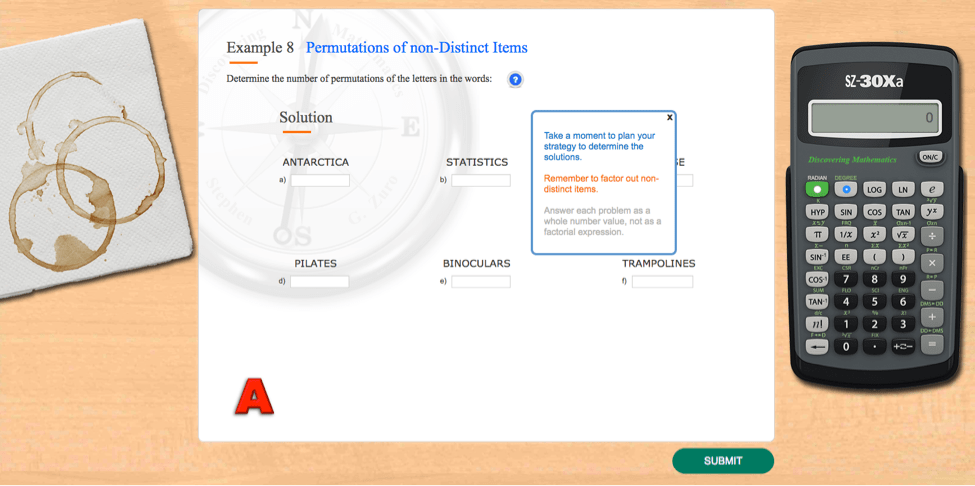 5. It's cost effective
Steve typically teaches five chapters per term. At only $8 per chapter, this is far more affordable the traditional textbook for students.
6. Steve has seen an increase in accepted transfer credit
For students who complete the course using the Smart Sparrow program, Steve observed approximately 28% increase in transfer credit (grade C or higher) compared to their previous online program.
Use Discovering Mathematics in your class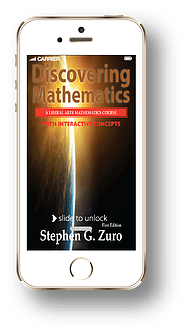 Steve created Discovering Mathematics and wants to share this low-cost mathematics textbook alternative with other instructors. Chapters can be purchased by students on an as-needed basis, at only $8.00 per chapter.
To preview the Liberal Arts Math course content for free, ask about it on the Smart Sparrow contact form.
"Smart Sparrow gives me ownership over my teaching, as opposed to huge program changes that take time and "trap" instructors into one syllabus for a few years. The worst part of teaching is when textbooks get outdated; students get bored and eventually find a way to game the system. This changes that. It allows me to see what works or doesn't work, so I can tweak and improve my teaching semester after semester." —Steve
About the College
Joliet Junior College is the premier community college first founded in Joliet, IL in 1906. It's a community college that serves a diverse student body of more than 35,000 students. The college provides occupational education, adult education and literacy programs, workforce development services, and of course, pre-baccalaureate programs for students planning to transfer to four-year universities. Approximately 65-70% of incoming students are freshmen where many are enrolled in a developmental math course.