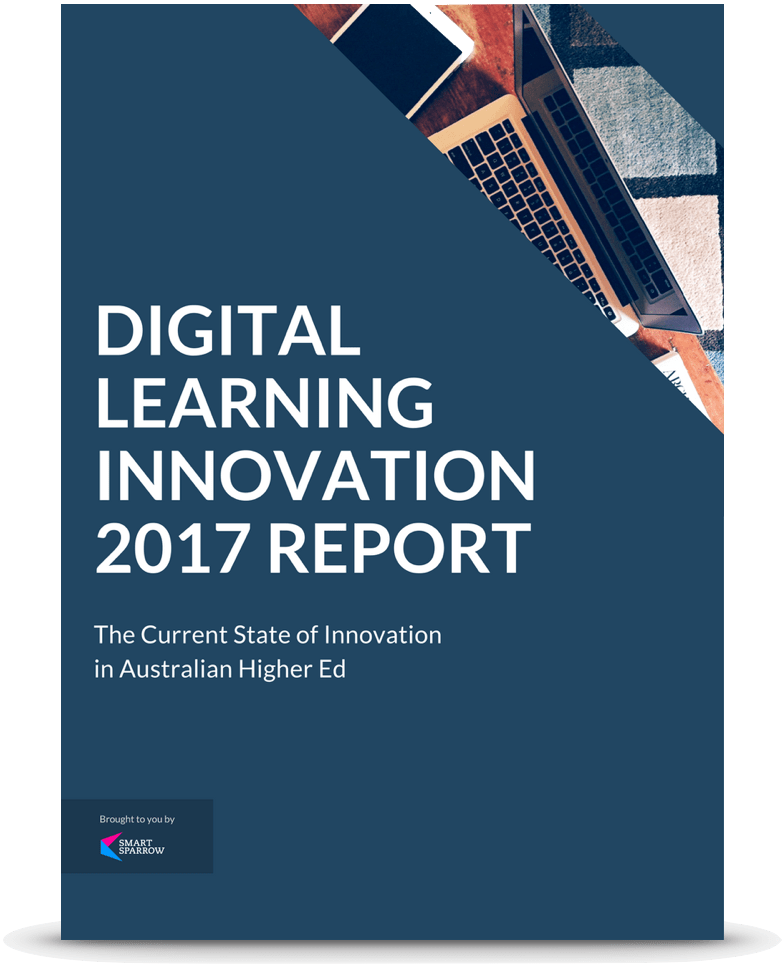 Report
What's Happening in Digital Learning Innovation?
We surveyed instructors, instructional designers, admininstrators, and leaders in higher education institutions across Australia to get a clearer picture of what works (and what doesn't) in learning innovation programs so more institutions can implement validated practices. Download this report to:
Understand the five dimensions of learning innovation and how they impact success: Modality, Quality, Assessment & Analytics, Support, Strategy.
Hear what support instructors need to enable them to move forward with innovative ideas.
Pinpoint efforts that are effective and scalable so you save time and money.
By downloading this ebook, you agree to be contacted further by the Smart Sparrow team. You may unsubscribe at any time.