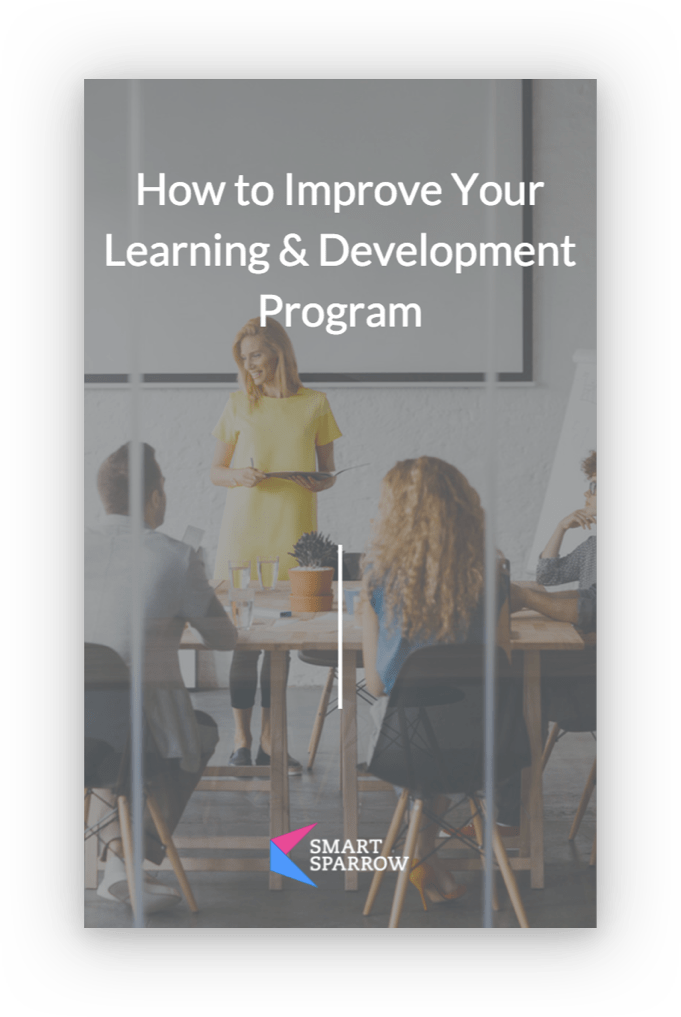 Ebook
Bringing Learning & Development into the 21st Century
"Employees are tuning out of corporate training, saying it is wildly out of sync with how people learn." —Deloitte

When was the last time you rethought the purpose and efficacy of your employee training and development program? This ebook shares tips to help you:
Streamline business processes and enhance efficiency with more relevant, engaging, impactful learning.
Ensure standardization and uniformity while maintaining personalization in every module.
Replicate the success of organizations with L&D programs employees actually enjoy.
By downloading this ebook, you agree to be contacted further by the Smart Sparrow team. You may unsubscribe at any time.