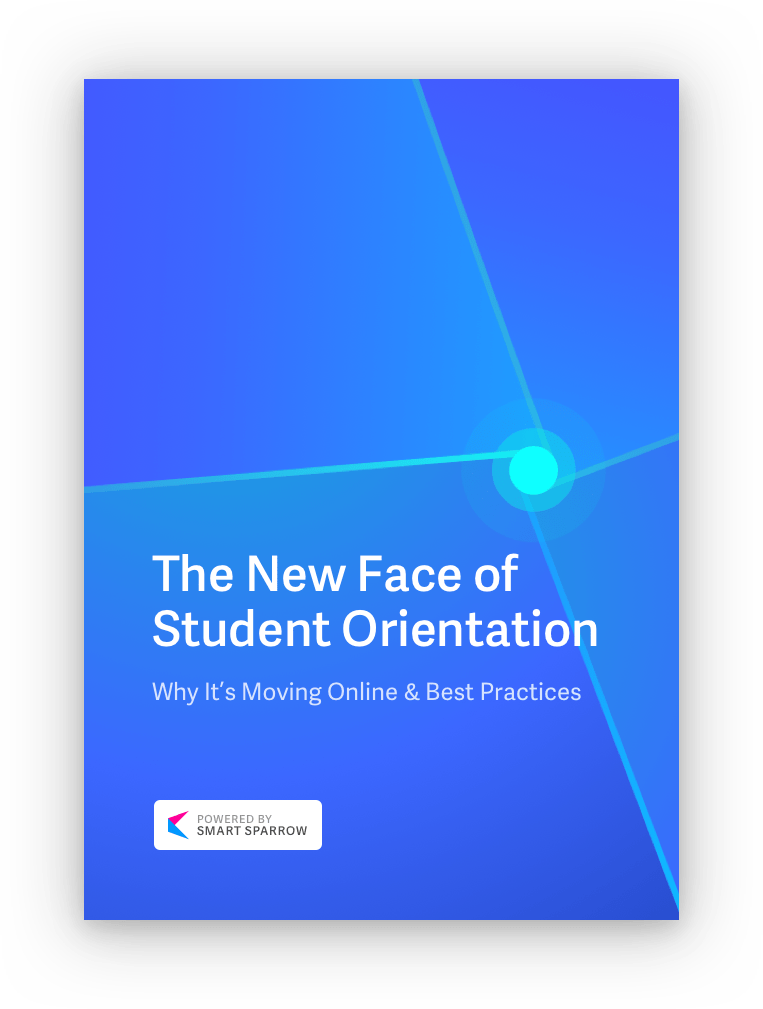 Ebook
The New Face of Student Orientation
Orientation sets the tone a student's time a new institution. As such, it's vital to pave the way toward a positive relationship with every student before classes begin. This ebook shares:
How to create an orientation program that caters to every student.
Ideas for making "boring" orientation information more digestible, engaging, and personalized.
What other institutions are doing to design better online orientation programs.
By downloading this ebook, you agree to be contacted further by the Smart Sparrow team. You may unsubscribe at any time.