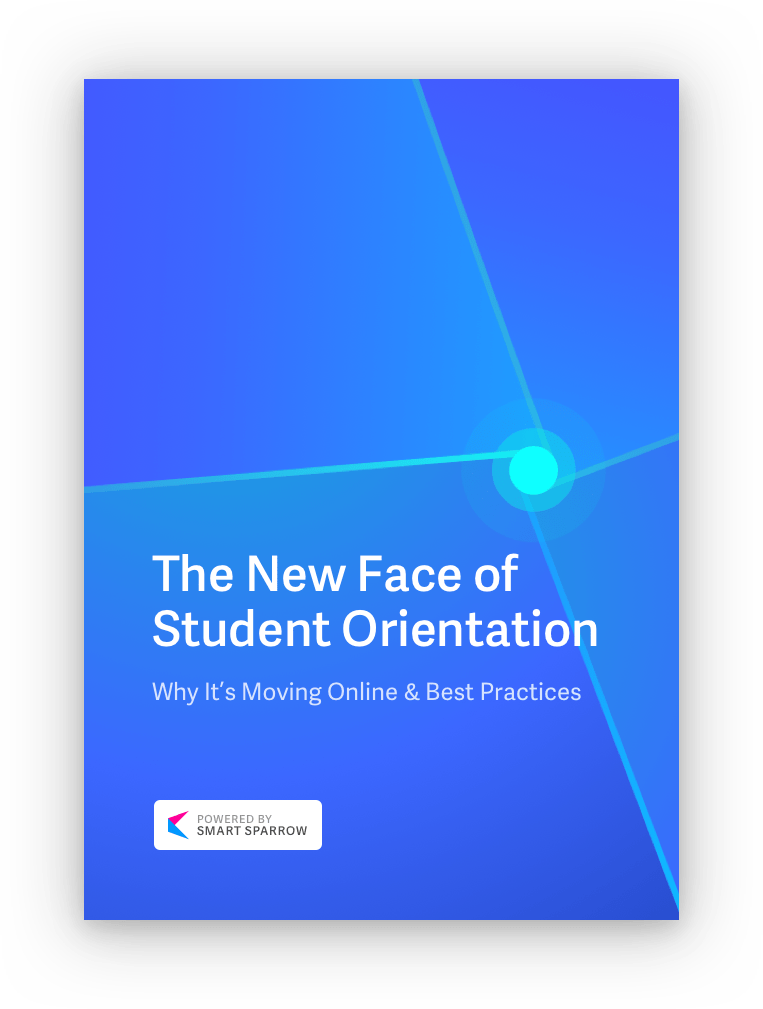 Ebook
The New Face of Student Orientation
Orientation courses are often the first interaction students will have with your institution. It will set the tone for the rest of their time with you, so it's important to make a good impression. Download this ebook to:
Learn how to design an orientation course that caters to every student.
Get ideas on how to make orientation information more digestible, engaging, and relevant.
See how other institutions have benefitted from offering online orientation programs.
Available in ePub and PDF formats