More technology is entering the workplace, including within learning and development programs. Yet the 2017 Workplace Learning Report showed that the "number one method for training today is still through an in-person classroom setting."
Why? It can be difficult to determine the best way to use technology to supplement and improve existing methodologies. When it comes to L&D, technology helps us move training online and augment in-person training, making it more accessible to a wider range of people in different locations, across different time zones. But that's only step one.
More than just moving training online, it's important to ensure you're providing an engaging learning experience that is equal (or better!) in quality compared to what they'd receive during in-person training so they truly internalize the learning and take new skills back after the modules end.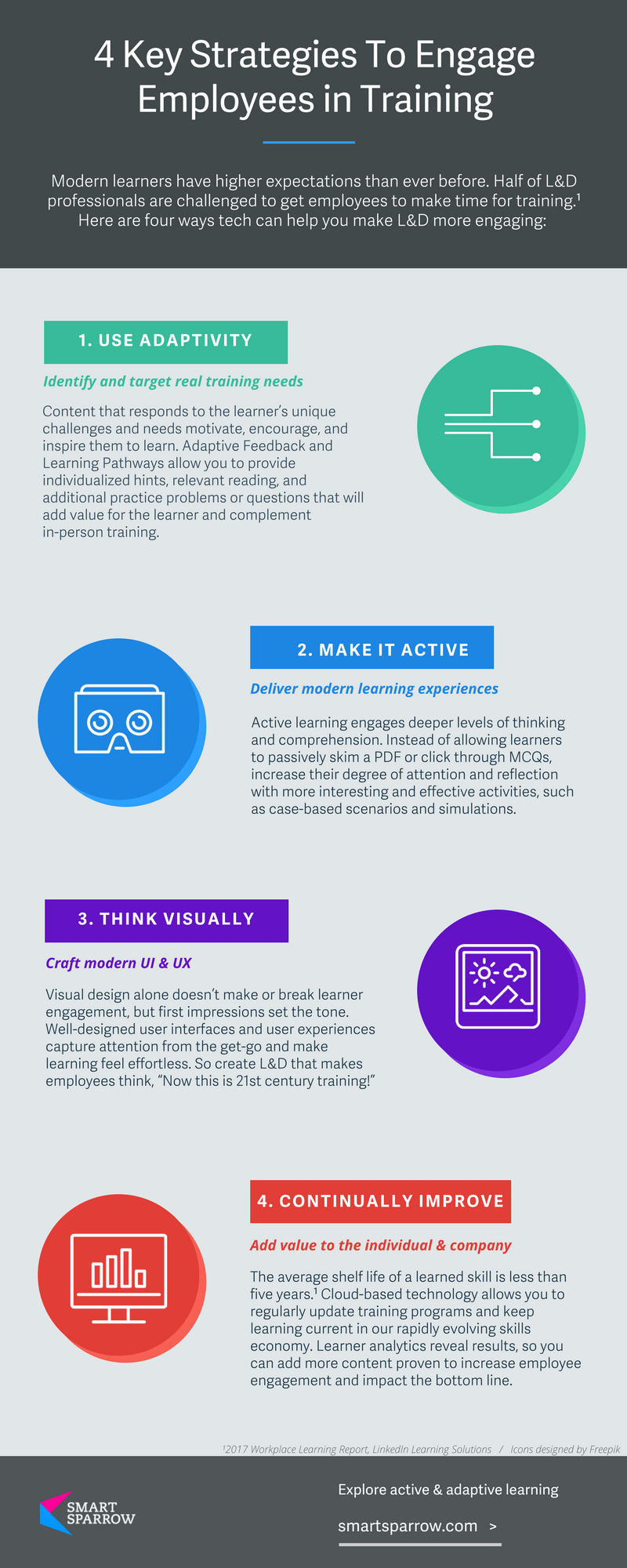 For more advice and discussion on the latest trends on workplace learning and edtech, look to our learning and development ebook. Download the ebook here: