Please Note: This activity is a portion of a larger lesson. It is optimized for desktop use — we recommend viewing full-screen. 
Introduction
Every term, California State University, East Bay (CSUEB) intakes a large class of transfer students from community colleges and other universities. Transfer students are not new to higher education, but learning the ins and outs of a new institution is challenging. In a recent report from the Graduation Initiative 2025, it found that only 37% of transfer students graduate in 2 years.
Many transfer students are nontraditional or commuter students, unable to attend on-campus orientation courses. Recognizing how difficult it is for students to make a smooth transition between different institutions, the Office of the Online Campus and Student Life & Leadership Programs created an Online Transfer Orientation (OTO) course to provide an alternative way to introduce new students to the campus, graduation requirements, and university resources at their disposal.
The number of students choosing to complete OTO rather than the in-person orientation has grown every semester since the option was introduced. For the Fall 2016 term, enrollments increased to 725 students.
Their Challenge
The original OTO was simply an interactive PowerPoint presentation saved as an HTML player file with short quizzes, all shared through Blackboard. To learn anything, students had to read a lot of long, dry documentation — which they rarely felt compelled to do. End result: it was as though they hadn't gone through orientation at all, and they certainly weren't getting as prepared nor excited about their education as the university wanted.
CSUEB believes orientation is the gateway to resources and pathways that help students find their success and community. They didn't just want to tell students where to find the health center and how they could buy a parking pass. Their goal is to help students create an actual academic plan, organize their financial planning, and schedule future action items (e.g. signing up for classes next term), so they start off their time at CSUEB on the right foot. The CSUEB teams knew they could create a more engaging online orientation course using adaptive learning, but weren't sure how to do it.
"We needed to create an online course that mirrored an on-ground program in content, personalization, and student engagement, while focusing on a better user experience." —My-Lan Huynh, Student Life & Leadership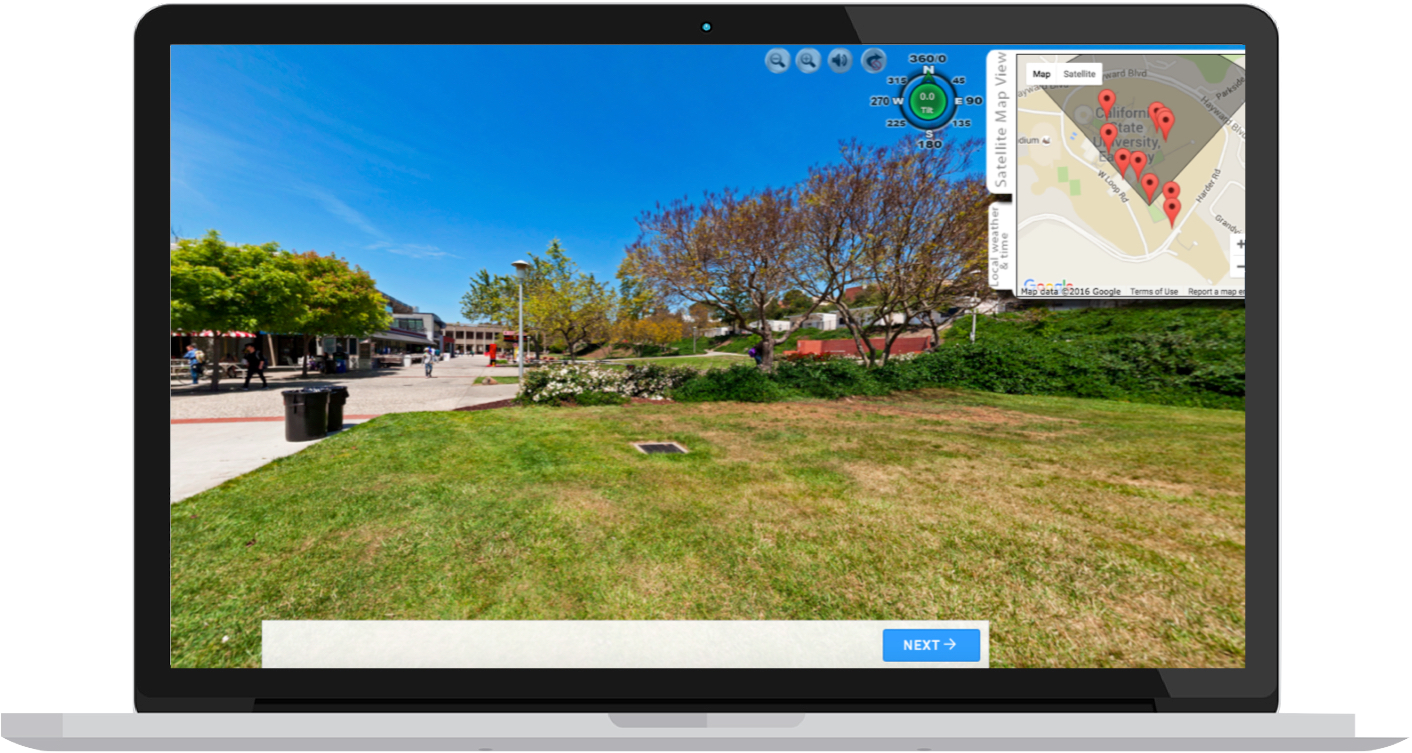 Their Solution
CSUEB reached out to the Smart Sparrow Studio to collaborate and create an online orientation course that adapts to individual students and provides a more engaging learning experience. Our teams worked together from beginning to end, brainstorming possibilities, storyboarding and iterating over lesson content and design, and ultimately building a 21st century orientation experience for CSUEB's 21st century students.
Now, instead of giving students a one-size-fits-all experience, the Smart Sparrow-powered Online Transfer Orientation course adapts the assistance and resources it provides to the specific student taking the course. Similar to an on-ground orientation, the new course provides personalized assistance that caters to what the student actually needs and wants to learn as they prepare for the next phase of their education.
"We now have the ability to provide individual learners their own learning paths, and our institution can better assess student learning by examining their paths in the Analytics." —Roger Wen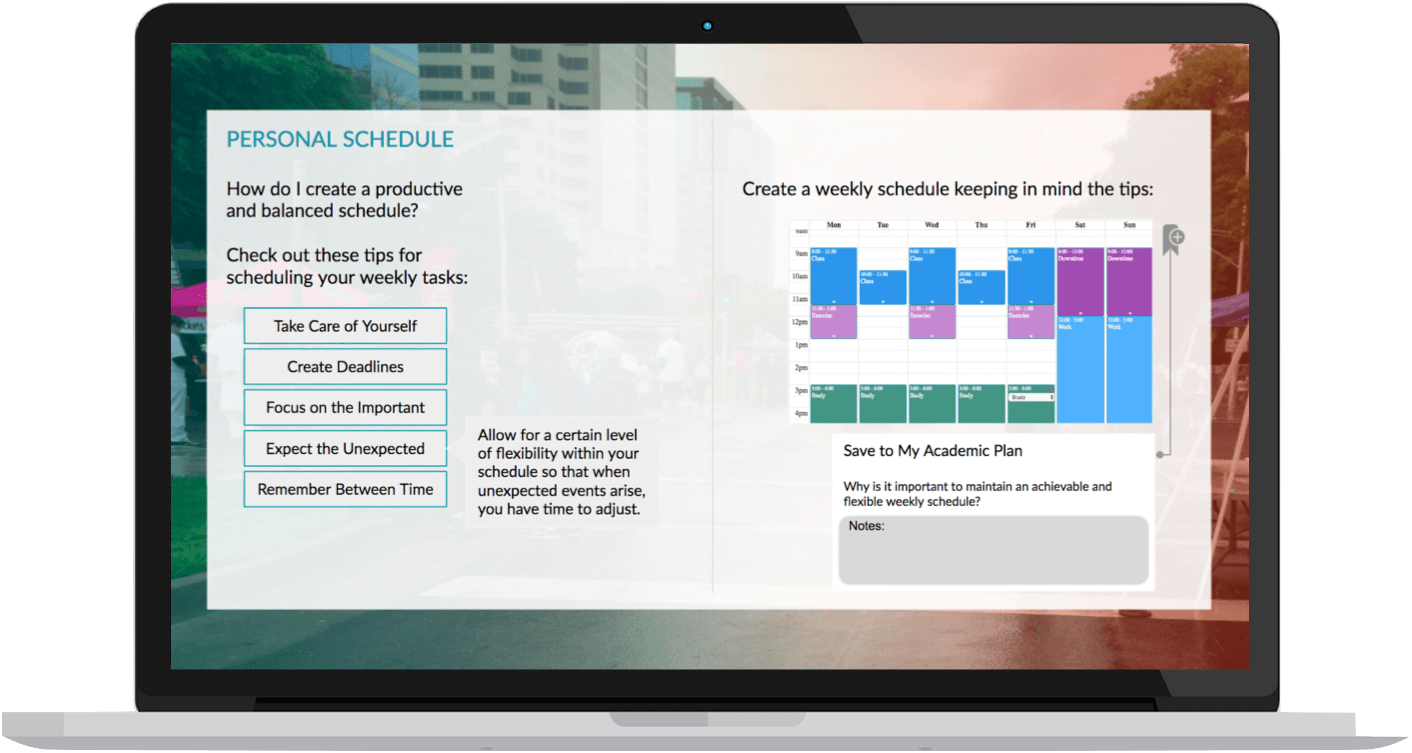 The Results
CSUEB and Smart Sparrow's Studio successfully transformed the existing orientation course into a more visually-appealing, personalized, and interactive course. The course was built placing emphasis on CAS Orientation standards, prior student orientation evaluations, and unique resources offered by different departments.
For Fall 2016, CSUEB offered the newly designed OTO course as an alternative to on-campus orientation for transfer students, online degree completion undergraduate students, and online graduate students. The new OTO proved to be a better resource for both staff and students.

Working with the Smart Sparrow Studio is like working with an internal team from our campus. Very easy to work with, no need to worry about project management, always gives us 100% of their efforts, sensitive to project timelines, and they understand the importance of continuous improvement.
For Staff:
Orientation Coordinators have more control over the course material, so they can update the orientation information at speed at which campus changes.
They can walk students through every aspect of the institution to correct common misconceptions about campus resources and make sure students don't miss important information.
They have new insight into what students actually want to learn about before coming to campus, so they can tailor future programming.
Academic Advisors can identify and reach out to at-risk students and help them plan their 4-year graduation timeline, which supports the goals of the CSU Graduation Initiative 2025.
For Students:
OTO is a viable alternative to in-person orientation, which often fills up quickly.
The course syncs with Blackboard, CSUEB's primary learning management software, so students can access the new course using tools they're already familiar with.
Students can look back and review the material and the plans they've created as frequently as necessary.
"Smart Sparrow is a strong partner in collaboration and project execution. They balanced flexibility, creativity, and fast-paced deadlines. Together, we were able to launch an interactive program on a short timeline." —My-Lan Huynh
Awards

California State University, East Bay won the "Innovative Program Award" for their Online Orientation Course at the 2016 NODA Annual Conference. Award committee feedback included: "WOW! Blown away by all the information provided. This was well documented and thought out."
If you'd like to work with the Learning Design Studio, contact us here.